The Artists Point Bed and Breakfast offers two family friendly guest suite with beautiful ocean views.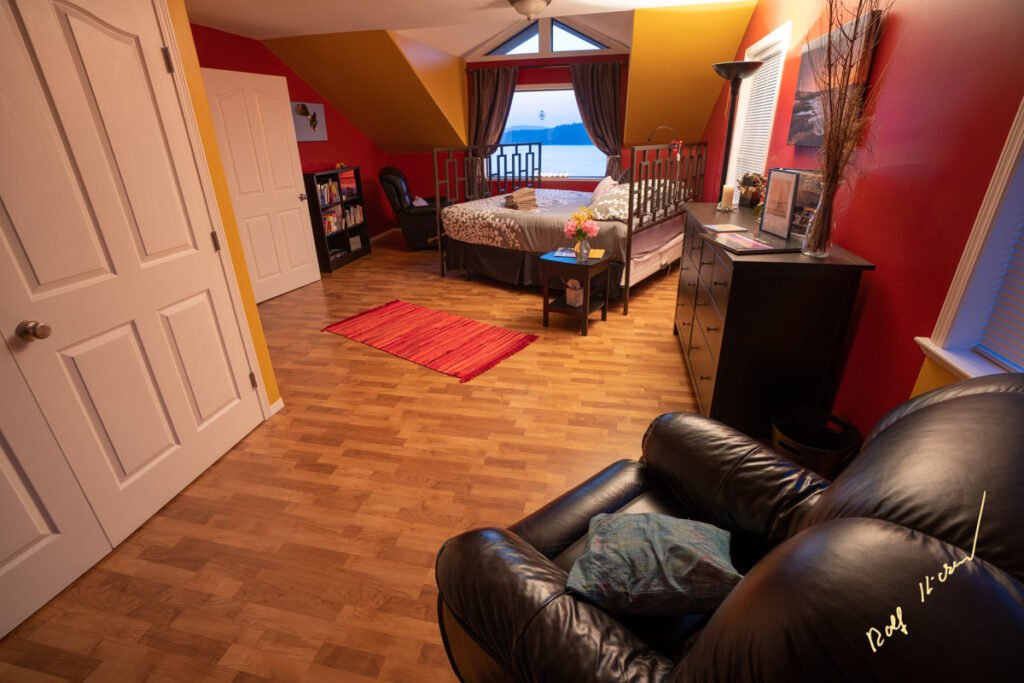 Full upper level, including 1 large master
bedroom, optional additional 2 smaller bed
rooms, bathroom, from CAD$ 259
Basement level (own entrance), including 1
large master bedroom, spacious living room,
ensuite bathroom, from CAD$ 259
Main difference between suites is the floor plan. Upper suite has living area within master bedroom but has two additional bedrooms available on same floor, the "shared" bathroom is separate from each bedroom. The Upper Bed and Breakfast Suite is ideal for larger families or two groups of friends traveling.
rooms, bathroom, from CAD$ 259
Free wifi, free parking, no smoking inside the house, no pets,
prices include ALL taxes and fees (you pay what you see),
60% deposit required with booking (non-refundable).
We use only the freshest ingredients and buy locally when possible. I'm offering continental style breakfast as opposed to a cooked breakfast. Breakfast consists of homemade Muesli (granola), various choices of cereal, fresh seasonal fruit, yoghurt, toast with spreads (when time allows fresh homemade German bread), as well as tea or coffee.
***I try very hard to avoid banking fees if somehow possible. I have several options depending on the country you are living in, some of them are free, others have a minimum fee attached (much lower then regular banking fees). I only accept credit cards via "Paypal" but because these high fees (about 3.5%) can be avoided I add them to the invoice. I gladly give you more information with your booking.