Photo Galleries Northern Vancouver Island
Pictures of Northern Vancouver Island showing scenery, landscape and the wildlife of this unique vacation area in British Columbia, Canada.
With my Northern Vancouver Island pictures, we want to bring you this amazing part of Vancouver Island and the surrounding marine habitat a little bit closer.

Enjoy our scenic landscape pictures, photos of the wild west coast as well as our wildlife pictures. Northern Vancouver Island is known to be "THE" spot for the very best orca whale (killer whale) whale watching tours and as the getaway to watch Grizzly bears along the BC coast.

Other pictures will show you some activities for Northern Vancouver Island. No matter if you want to go hiking for days, fishing for large salmon and halibut or if you prefer to play a round of golf – it is all up here.

Please visit Rolf's Nature, Travel & Wildlife photography website on which he offers beautiful photo prints.
Enjoy this visual journey of Northern Vancouver Island with its wild rough as well as smooth sandy beaches in Cape Scott Provincial Park, Broughton Archipelago Provincial Park, the marine waterways including Johnstone Strait und the magnificent beauty of Knight Inlet on British Columbia's Mainland. The longest Inlet (aka Fjord) on the British Columbia coast.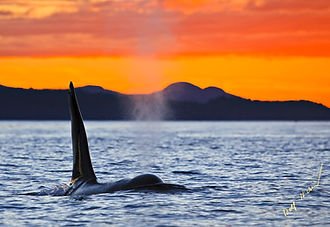 One of the biggest attractions are whale watching tours off the northern part of Vancouver Island. Whale watching tours are mostly offered by larger operators with big boats or by kayak. I'm very happy to announce that I offer my photo tours as a whale watching tour and sunset tour as well. This photo tour is meant for individuals which prefer a more private tour with a maximum of 4 passengers per tour.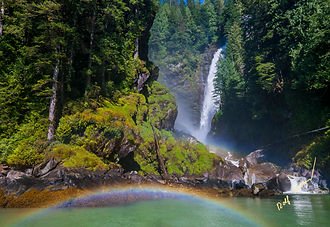 What's this item about? What makes it interesting? Write a catchy description to grab your audience's attention…